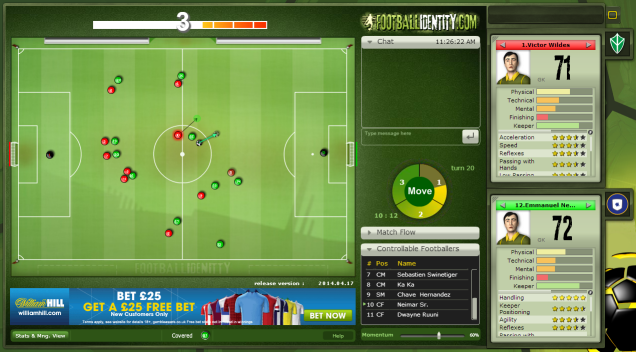 Welcome to the Footballidentity Wiki

Edit
Footballidentity is a unique online football game that allows you to create your own career as a football player (or manager) in a world fully controlled by real people. You train your fooballer every day, sign contracts with teams filled with other users and the "FID" experience all boils down to the live league matches played twice per week.
Home Page
Edit
To return to this page at any time click on the Footballidentity - Become A Star button at the top left of the page.

Describe your topic
Write a description about your topic. Let your readers know what your topic is about and add some general information about it.
Create an identity for your characters
Edit
Fidwiki is a unique opportunity to explore the identity of your characters. Anyone who has had more than one character in Footballidentity will know that you can develop a different attachment to each character, whether it is the team they play for, how fast they develop or just the persona that emerges while playing with your team mates - every character is different.
With Fidwiki you can now delve into the inner person that each character is and display their bio to the world.
Fidwiki is a fun way to develop your characters as well as your own personal creativity.
Of course you may just want to make a permanent record of your characters developments, statistics, awards etc.
Whatever you get from fidwiki it will surely enhance your enjoyment of the entire Footballidentity experience.
Check out the Quick start guide below to get started or if you have more experience just dive right in and get working on your articles
New users may find the Quick Start Guide helpful to get started on Fidwiki
Latest activities
Edit
Photos and videos are a great way to add visuals to your wiki. Find videos about your topic by exploring Wikia's Video Library.